WHAT IS GEOFENCING
Geofencing is a form of online advertising that enables businesses to place a virtual "fence" around a location.  For example your competitors location.  When targeted consumers enter the Geofence a display Alert "pops up" on their mobile device. 
HOW CAN ADVERTISERS USE
Deliver a coupon to someone driving by your location or serve your ad to people walking into your competitor's locations.
WHY US
We have built creative geofencing campaigns for dozens of different types of businesses.  We can even use Geofence to measure the effectiveness of your TV/OTT or Display advertising, by measuring the number of people that saw your ad and then entered your store location.
Geofence marketing is a precise targeting advertising strategy that allows us to serve your ads to a very targeted group of people in a very specific area.    This marketing strategy allows us to market to your customers in places they may go such as retail locations, malls, or even competitor locations.   How it works is when a potential customer enters a predefined area we can serve your ad to them at this time.  It is an ideal strategy to reach the right customers at the right place and the right time.
We partner with you to determine your ideal customer and your ideal location to reach this customer .  With Realtime Geofencing strategies we serve your ads to your customer at precise locations.  This advanced strategy is beneficial to reach your customer at your store,  with a radius of your store, events, or even your competitor's store locations.   It is highly beneficial to utilize this technology to reach customers at key moments and locations. Geofencing allows precision marketing of audiences by demographics, behaviors, and of course location.
Geofencing is the perfect solution to reach your customers who are attending an event or have attended an event recently.  With Geofencing we have the ability to serve your ad to a customer who has attended a location, storefront, or event within the last 30 days.   This strategy is highly beneficial to re-engage a specific customer that has recently visited your location.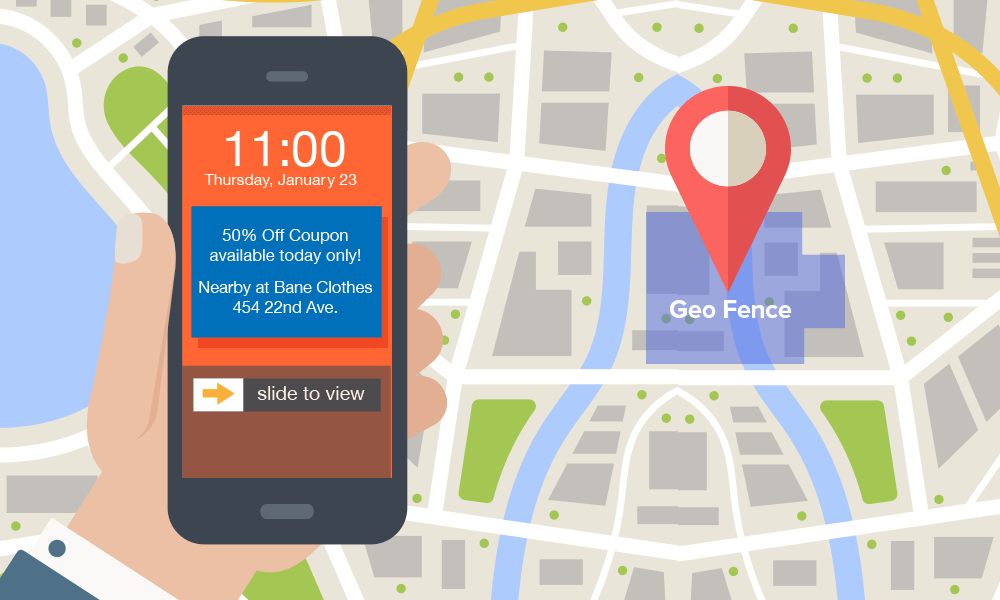 LET'S WORK TOGETHER
We would love to hear from you, and we would appreciate the opportunity to partner with you to grow your business.
Please complete the form on the right for a no-obligation needs analysis, or even if you just have a question about how to use digital media to grow your business.