WHAT IS SEM/PPC
Search Engine Marketing is Online Marketing that involves promoting your business through Pay Per Click advertising.
WHY SHOULD BUSINESSES USE
Organic Search Results can take a long time to start working.  With PPC Marketing your business can be at the top of Page 1 of search results within hours.
WHY USE US
PPC is fast, but it can be expensive and non-effective if it isn't done properly.  We narrow in on the EXACT person you want to do business with and get them to take action.  We get you to page 1 with no wasted spend.
Search Engine Advertising allows advertisers to bid for Ad Placement on search results pages.
This highly effective strategy allows you to connect with your audience while they are in the discovery phase of Searching for a good or service.  As a consumer attempts to locate a particular product or service by typing into a search engine you have the ability to present your advertisement to this customer.  One primary feature of SEM/PPC is you only have to pay for the advertisement if the consumer clicks on your link.   
With our partnership with Google, we are able to be a leader in this ever-changing and evolving industry.   We have dedicated representatives that ensure your advertisement gets presented to your potential customer while they are searching for your product which will allow you to outpace your competition.
Simply complete this form with as much information as you have, and we will send you a detailed SEM/PPC plan within a few hours. 
You can keep the report and do whatever you like with it.
Or we would love to provide price estimates to fix your current SEM/PPC issues.

*We will need you to provide read-only access to your Google Ads account in order to generate your report (Instructions Below).  We are not able to change anything in your account and you can cancel our access as soon as you receive your report.  If you have trouble adding us, just give us a call (859) 287-2964 or Chat and we will walk you through it.

We Will Give You a $100 Google Ads Credit if You Use Our Free SEM/PPC Analysis.
How to add/remove an additional user to your Google Ads account:
GRANT ACCESS
Login to your Google Ads account.
Click on "Settings and Billing".
Under Setup Click on "Access and Security".
Click the Blue Plus Button on the left side of the page.
In the Email field type in "NetClicksSul@gmail.com"
Select the Read Only button
Click on SEND INVITATION
You will receive an email from Google, but no action is needed on your part.  We will run your PPC grader and report back.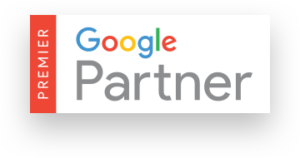 REMOVE ACCESS
Login to your Google Ads account.
Click on "Settings & Billing".
Under Setup Click on "Access and Security".
Select the NetClicksSul@gmail.com
Then click Remove Access.
Finally confirm you want to remove access.